Lupiac, Birthplace of d'Artagnan.
Welcome to Lupiac, in the Gers, the heart of Gascony and of South West France.
A charming Castelnau, perched on a hill at an altitude of 243m, Lupiac is the cradle of the most famous musketeer: Charles de Batz de Castelmore, Captain-Leiutenant of the Musketeers of King Louis XIV, better known as d'ARTAGNAN.
All the charm of Gascony is in this picturesque and peaceful village: Lupiac is the ideal place for your holidays in the deep countryside.
Exploring the foot paths, enjoying a swim in the lake, visiting the Musee d'Artagnan and discovering local heritage will rhythm your stay.
Come and visit us in the Tourist Office in the Chapelle St-Jacques, an historic building dating from the time of d'Artagnan, which was once the ancient hospice that sheltered pilgrims on the way to St James of Compostella.
In this little peaceful and green haven you will discover the charm of life in our country where the welcome of the Gascons is warm and friendly.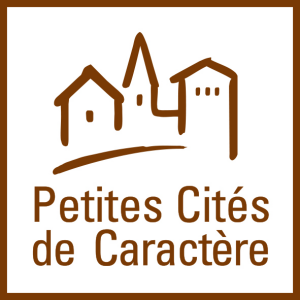 Lupiac belongs to the Petites cités de caractère® network.